Pediatric Sleep Dentistry
A visit to the pediatric dentist has to be fun and a happy learning experience for a child. However for various reason it's not always the case.
What can be done to avoid the negative outcome of the dentist visit?
How to make it easier for parents to stay on top of the dental health of their little ones?
For many children the answer may be sedation.
There are different methods of sedation.
For a child that can be cooperative and needs minor work there is nitrous oxide also called "laughing gas". The laughing gas is a safe and effective way that helps the patient to relax, to feel giddy and happy. When a patient receives laughing gas, he is not in a deep sleep, but rather in a relaxed state. The patient can hear and respond to any requests or directions from the dentist. The effects of the gas wear off instantly once the procedure is over.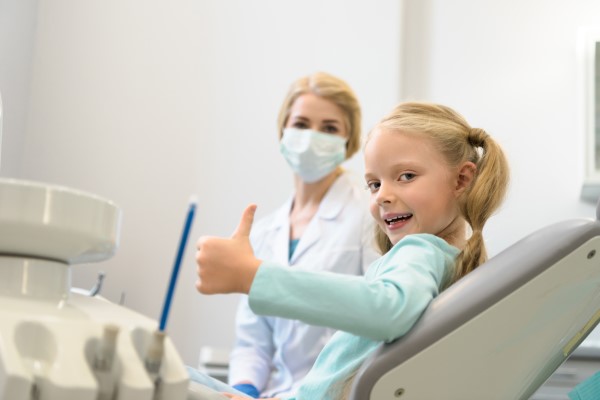 Children with a previous negative dental experience, children with disabilities or very young children may find it especially difficult to sit in the dental chair for their appointments. Sedation dentistry allows these children to get the care and treatment they need without the worry that they can get hurt. Sedation is administered by a board certified pediatric anesthesiologist who monitors the child during the entire time of a procedure and makes sure the child is safe while allowing the dentist to concentrate on his task.
Here, at Bright Star Sapphire Dental, we are against the idea of using a Papoose Board or physically restraining children. While other offices may utilize this restraining method on kids, we believe it only causes psychological trauma and panic in children, preventing them from seeing the dental office as the friendly and caring place that it is. We will have a detailed discussion with parents on what level of sedation is appropriate and help them make the right decision. We go through extra steps to make sure that the sedation is done in the most pleasant and safe manner. Safety of the child is our number one priority.
Your little one will receive the dental care that he or she needs to obtain a healthy smile for life.