The Bright Star Sapphire Difference
Dr. Boris Kleyman has been working in the dental field ever since receiving his Bachelor's degree in Economics from Hunter College in 2006 as well as his DDS degree from Howard in 2012. Along with completing his residency at St. Barnabas Hospital in 2013, Dr. Boris Kleyman has specialized in pediatrics by completing his pediatric dentistry residency in 2015.
Dr. Kleyman is continually improving upon his education so that he can bring the best care to his patients. He is board-certified and trained in utilizing ClearCorrect on his patients as well as state-of-the-art oral laser surgery. Together with his wife, they strive to provide quality treatment to families within the area.
From early on, Dr. Boyer recognized dentistry as a compassionate and challenging career to pursue. He grew up in a home where his father had a General Dentistry practice. After graduating from the University of Rochester with a BA in philosophy, he received his Doctor of Dental Surgery at Howard University in 1980. Subsequently, he completed a General Practice Residency at Newark Beth Israel Hospital and then his Oral and Maxillofacial Surgery Residency at Harlem Hospital Center. After years of clinical practice, Dr. Boyer became Co-Director of Pre-graduate Oral Surgery at Nova Southeastern School of Dentistry, sharing his knowledge with students for five years. He returned to New Jersey in 2004 to resume clinical practice. 
Dr. Denada Kleyman has always wanted to be a dentist and was able to achieve her goal by receiving a Bachelors in Biochemistry from Hunter College, a Masters in Biology from Brooklyn College and DDS Degree from Howard University. She completed her residency at St. Elizabeth Hospital in 2015 where she prepared to work with a wide range of patients within her practice.
Along with providing general and cosmetic care, Dr. Denada Kleyman has extensive training in rejuvenation fillers and Botox, dental implants, ClearCorrect aligners, and oral laser surgery. Along with her husband, they are able to provide comprehensive care to families in need of quality dental treatment.
If you are looking for a dentist that provides that best in diagnostic and treatment options, Bright Star Sapphire Dental offers state of the art technology.
We use the most advanced x-ray technology to improve the outcome for all of our patients. The Acton 3-D X-Mind Trium panoramic x-ray machine provides a full image of the mouth and skull, which allows dentists a better insight into each patient's condition and the care needed to obtain the best treatment approach.
Our office uses the latest in technology for faster and less invasive outcomes.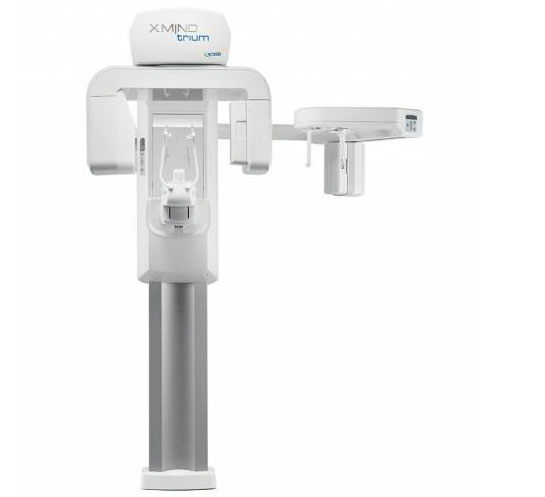 Best dentist, super kind and compassionate!
My children actually like going to the dentist because of Dr. Kleyman! Staff is friendly and office is inviting.
My whole family visits this dental office because the staff are so friendly, and the dentists are great!